Floresstraat 75
9715 HR Groningen
050 577 9896
logeren@steeinstad.nl
Opening hours reception
| | |
| --- | --- |
| mo, tu, we, th, fr and sa | 09.00 – 17.00 hr |
| | |
| sunday | closed |
Stay overnight in Groningen
A special opportunity to stay in Groningen. Experience the city or stay the night close to your friends in the Korreweg neighbourhood. We have transformed 3 houses into twelve beautiful rooms, Of which no one is the same!
After checking in, you will receive the room key and we will guide you to your temporary residence 400 meter from the reception.
Staying the night in Groningen in a unique way
Stee in stad is a work-experience project, where people far away from the labour market work together with volunteers. The hotel can contribute in a positive way to reactivate people and to a good internship position!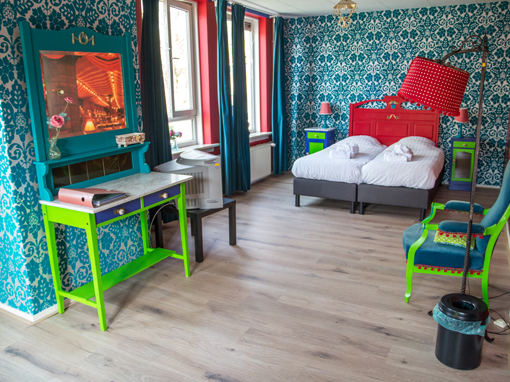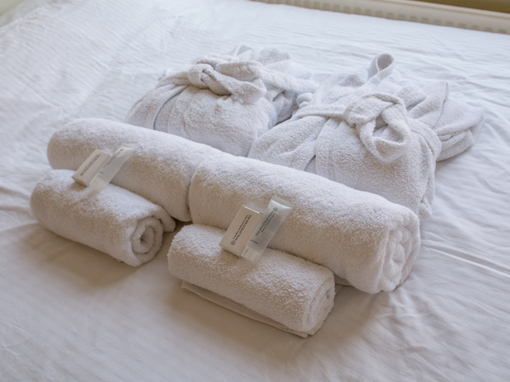 We offer the following rooms:
6x single room (with one bed)
6x double room (separate beds, 2 persons)
family house with 4 rooms
We can place a baby-bed on request
Do you have special demands of a special kind of redidence? Or would you like to know what the possibilities are to visit us with a group?
Please mail to: logeren@steeinstad.nl or call (+31)(0)50 57 798 96 (within opening hours).
All bedrooms are equipped with a televison, storage room, towels, soaps, Shampoo and a bathrobe. Our staff can provide you with information about the city. You can also drink a cup of coffee/tea with us.
The houses have a shared bathroom with shower, toilet and kitchen. The kitchens are equipped with an electric two-burner stove and cooking utensils including a refrigerator.
Breakfast is included in the room rates and is served in the reception area from Monday to Friday between 08:30 and 11:00 and Sat + Sun from 09:00 to 11:00.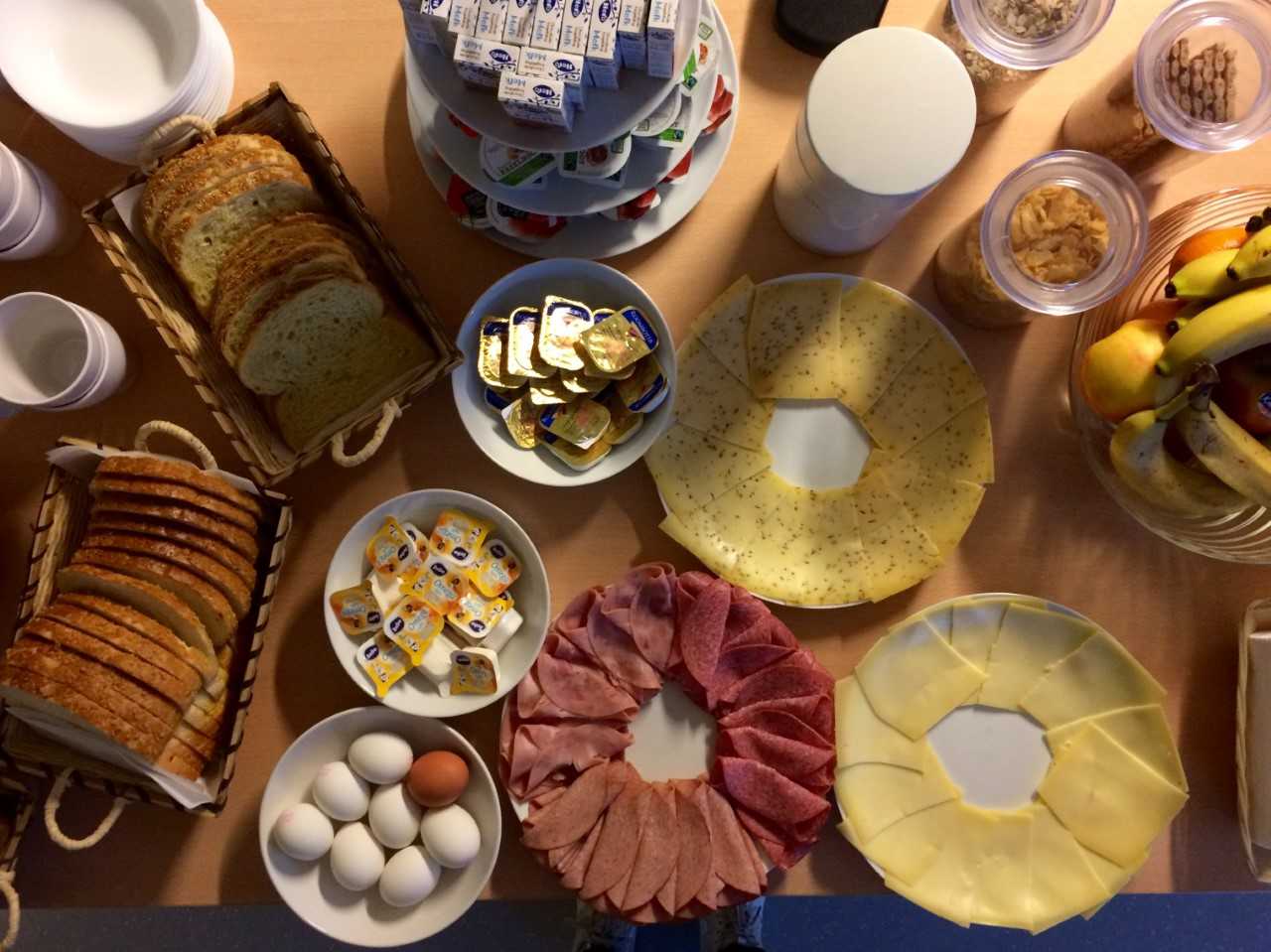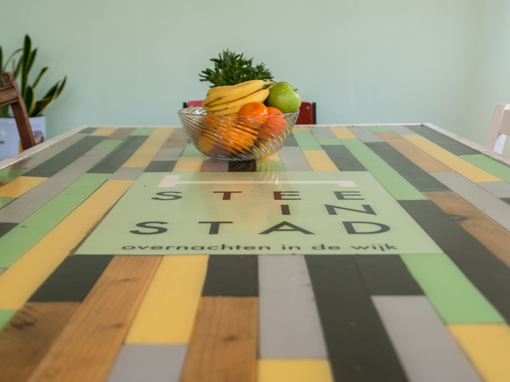 In every room there is the possibility to place a baby cot and in certain rooms an extra bed. A baby bed is free, an extra bed costs €15.
Bicycles can be rented for 5,- per day.
Do you have special wishes or a special type of overnight stay? Or do you want to know what the options are if you come with a large group or are staying for a long time? Then you can contact the reception to discuss this.
You can have your packages delivered here and then collect them at a time of your choosing. Of course you can also offer parcels for shipping here. For more information, visit the GLS website.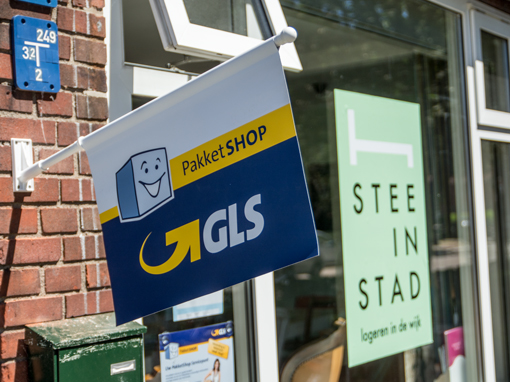 Prices per night in euros
double room: € 71,50
single room: € 58
prices excluding tourist tax
(€ 4,00 p.p. per night)
| | |
| --- | --- |
| mo  | 14.00 – 17.00 |
| tu | 14.00 – 17.00 |
| we | 14.00 – 17.00 |
| th | 14.00 – 17.00 |
| fr | 14.00 – 17.00 |
| sa | 14.00 – 17.00 |
Reception Stee in Stad
Floresstraat 75
9715 HR Groningen
logeren@steeinstad.nl
(+31)(0)50 57 798 96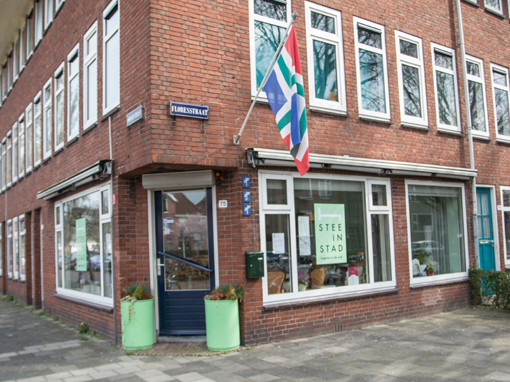 Entrance reception Stee in Stad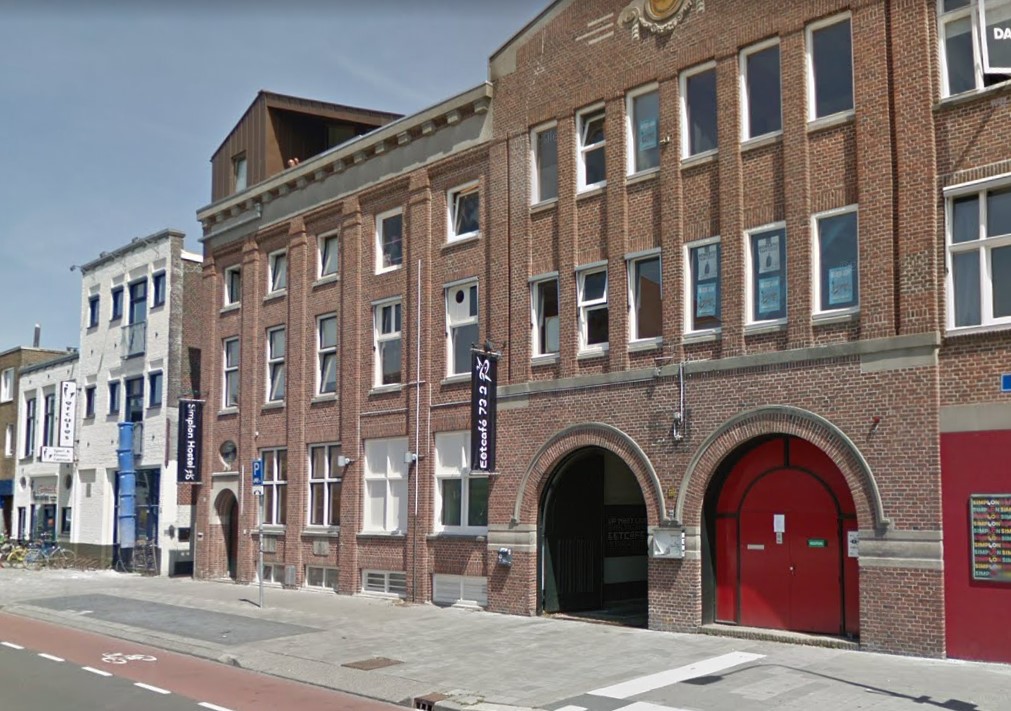 Check-in via Simplon Hostel
Outside the opening hours of the Stee in Stad reception, it is still possible to check in via the Simplon Youth Hotel. They have a 24-hour reception. From there it is about a 15 minute walk to your room. See map for location.
Simplon Hostel
Boterdiep 73-2
9712 LL Groningen
(+31)(0)50 313 52 21
Timorstraat 12a
Floresstraat 51a
Simplon reception
Stee in Stad
Floresstraat 75
9715 HR
Groningen
(+31)(0)50 57 798 96
logeren@steeinstad.nl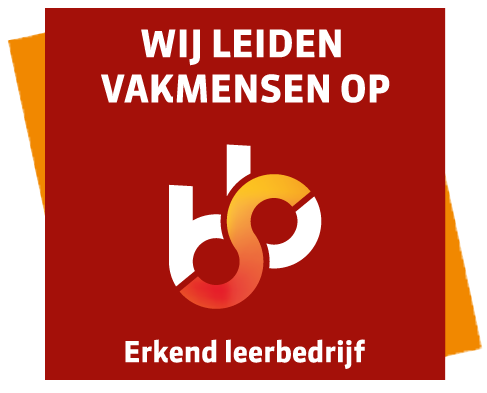 Recognized training company